Team Impact is a martial arts program meeting a wide range of martial arts and fitness needs. Team Impact prides itself on providing a well balanced approach for those interested in fitness, self-defense, competition and fun.
​Our program accomplishes this by focusing on Muay Thai, Jiu Jitsu, Submission Wrestling, Taekwondo, Fitness and more.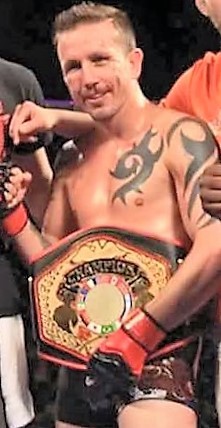 STRIKING/MMA COACH

:
MARK BARRETT:
​Mark Barrett's martial arts training started as an 8 year old kid in Ewa Beach, Hawaii in the art of Taekwondo. After moving to Oklahoma in 1991 Barrett would eventually go on to teaching Taekwondo a few years later. At age 19 Barrett would come to own and operate what was then called Impact Taekwondo. As time went on Barrett began to broaden his training experience to include Jiu Jitsu, Aikido, Kickboxing and more. In 2001 Barrett made his amateur MMA debut and would go onto his pro debut in 2006. In 2007 Barrett shifted away from what was now called Impact Martial Arts to focus on a true mixed martial arts training program which he named Team Impact. Since that time Mark has enjoyed a successful training, teaching and competing career and still fights as a professional mixed martial artist to this day. Barrett is a nationally certified martial arts instructor and also teaches personal fitness & self defense training. Mark holds a 4th Degree black belt in Taekwondo and a purple belt in Jiu Jitsu.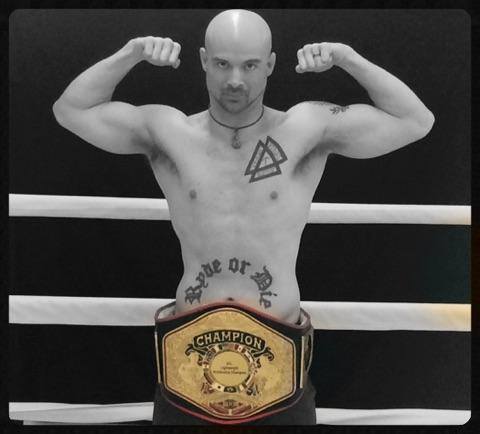 ​HEAD MUAY THAI/JIU JITSU COACH: LOGAN CUNNINGHAM:


Logan Cunningham started training in Taekwondo and Muay Thai at the age of 12. He competed regularly as a youth until joining the Army at 18. After returning from the Army at age 26 Cunningham continued his training and also began boxing. Cunningham is the current XFL Light Weight Kickboxing Champion. He is the former USMTA OK State Jr. Middleweight (154lbs) Champ, USMTA World Jr. Middleweight (154 lb) Champ and Middleweight (160 lb) Champion. Cunningham is currently a brown belt in jiu-jitsu under Christian Derr (Machado BJJ). Logan was also a member of the US Army for eight years and did two tours in Iraq where was awarded the Purple Heart.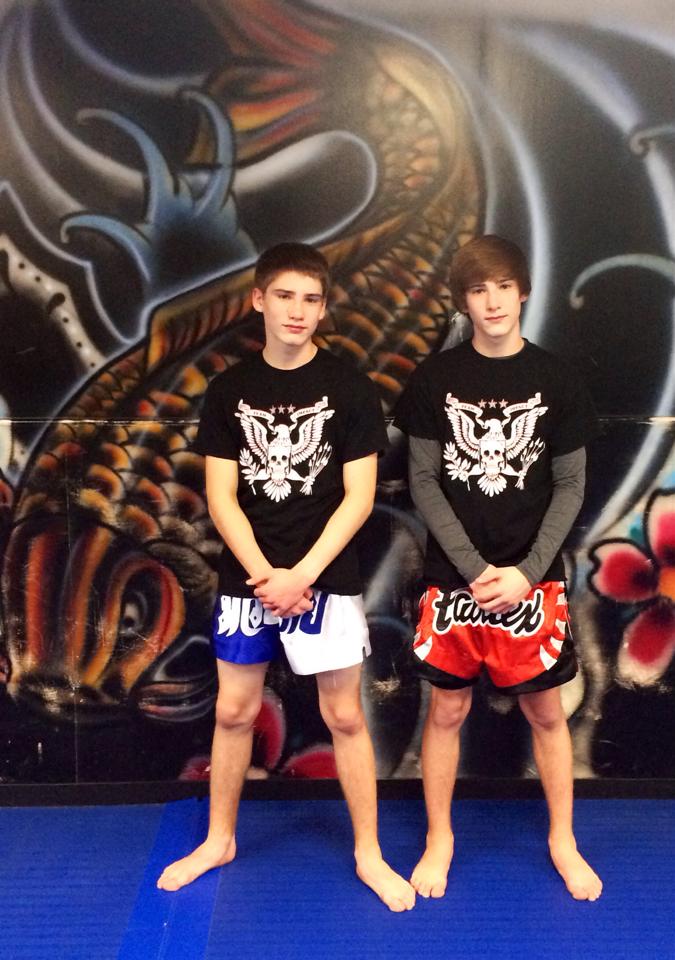 KIDS MARTIAL ARTS COACHES: MICHAEL & RYAN HOOVER:

Michael & Ryan Hoover are twin brothers that have been training with Team Impact since 2012 and reside in Broken Arrow. These extremely talented students have excelled in their martial arts training, having each won jiu jitsu and taekwondo tournaments along with several kickboxing and Muay Thai victories. Both are Advanced Red Belts in Taekwondo, Blue belts in Jiu Jitsu and each are on their way to achieve Kru (Instructor) level in Muay Thai. These dynamic and very well mannered young men head up the Kids Mixed Martial Arts classes and we look to great things from them in their amateur and eventual professional fighting careers!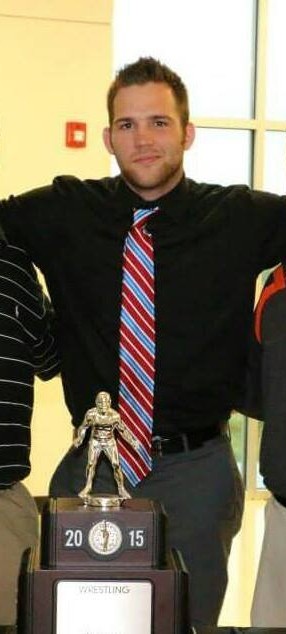 WRESTLING COACH: ASHTON COOPER:
Ashton Cooper, originally from Leavenworth, KS, is Team Impact's wrestling coach and is also a Team Impact fighter. Cooper graduated from Leavenworth Senior High School as a 3 time state qualifier and High School All American. Ashton attended Missouri Valley College where he wrestled and was a 2x letterman. Ashton graduated in 2013 with a Bachelor of Science in education with a major in Physical Education. Cooper went on to become and is the Coweta High School Head Wrestling Coach. Some of Ashton's current coaching and competing accolades include 2014-2015 Dual State Runner Ups & Traditional State Runner Ups; 2015 Assistant All-State Coach of the Year; Undefeated thus far in his amateur MMA career.